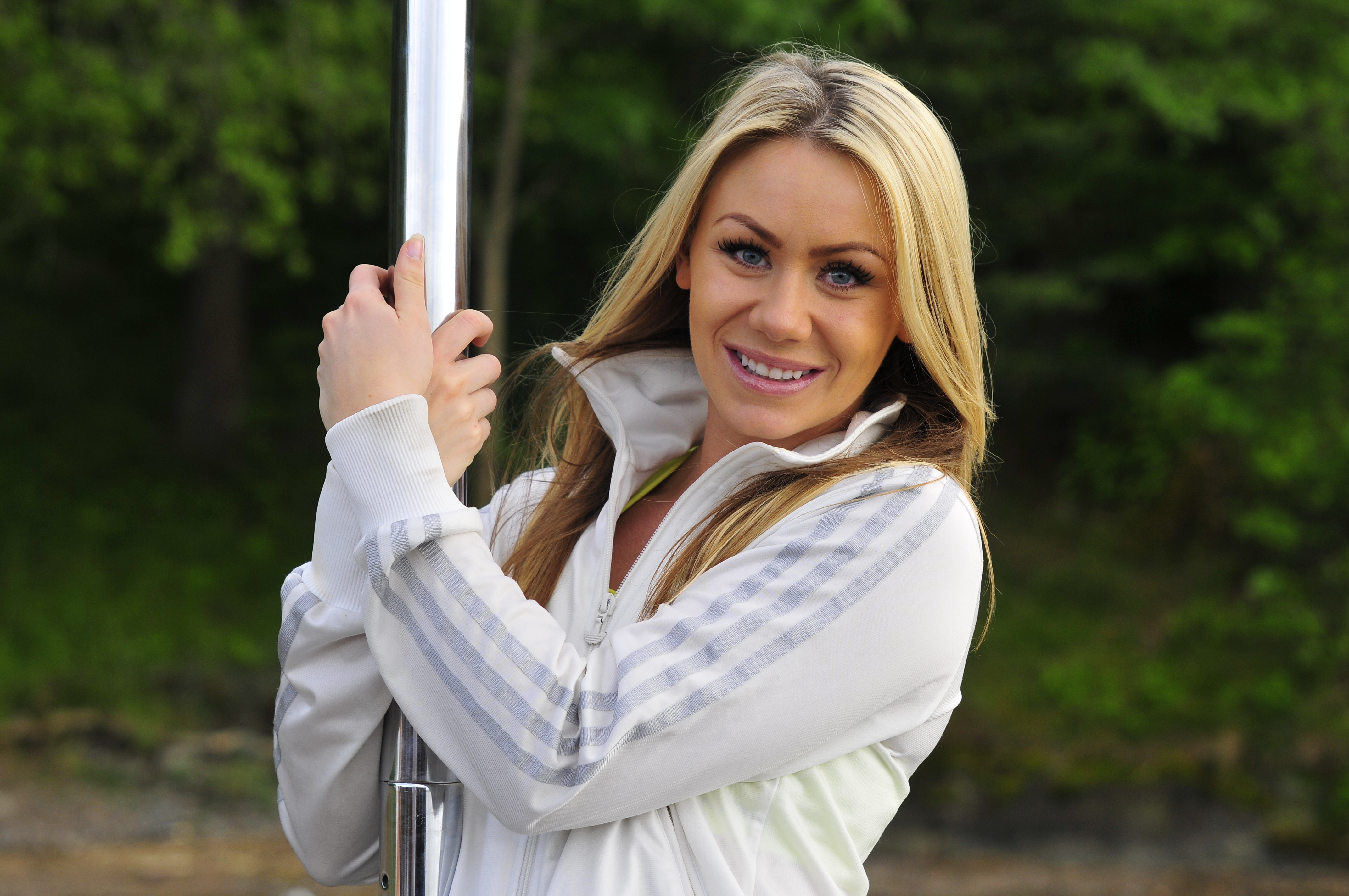 Alsoabout Pole experience
2010 – 2019 – Ida has held about 3000 hours of Pole classes over her years as a pole fitness instructor
2012 – 2019 – Ida has also held at least 15-20 internal teacher trainings and development trainings (10-20 hours) for new and experienced instructors at FLOW studios, all levels. 
In 2018 the first open and external instructor training was held, inviting anyone from any studio and since then several appreciated trainings has been held.
So far Ida has brought up and taught 70-80 instructors over the years. 
2019 March –  Swedish Championships in Pole Sports (IPSF Competition) 3:d place, Professional category
+ Coaching 8 athletes
+ Assisting and supporting a total of 37 competitors from FLOW studios
2019 March – IPSF Code of points training
2018 October – Workshops with Dimitry Politov & Josh Taylor
2018 February – IPSF Anatomy, physiology and biomechanics
2017 December – Phuket Pole Retreat (Classes with: Justine McLucas, Heidi Cocker, Miss Philly, Jenny Liebert)
2017 July – Coach for IPSF World Championship athlete Sara Hedman
2016 November – IPSF Code of points training
2016 November – ElevatEd Education – Pole fitness Instructor Level 2
2016 November – ElevatEd Eduaction – Pole fitness Instructor Level 1
2016 September – Pole Expo Las Vegas (Workshops with: Sarah Scott, Jenyne Butterfly, Sasja Fierce, Charlotte Robertson, Leigh Ann Reilly, Carlie Hunter, Zoraya Judd, Charlee Shae Wagner)
2016 July – Certified Twerk Instructor by Gal BePole
2016 November – Swedish Championships in Pole Sports (IPSF Competition) 3:d place, Professional category
2015 October – IPSF Judges training
2015 March – ElevatEd Teacher Training – Pole fitness Instructor Level 1
2015 February – Performance/Event – Rose Nightclub Sweden 5 year anniversary
2014 November – Judging the Swedish Championships in Pole Sport (IPSF Rules & National rules)
2014 October – IPSF Judges training
2014 August – Ecole The Pole Barcelona Pole retreat (Workshops with: Justine McLucas, Marion Crampe, Anna de Carvalho, Gal BePole, Jaime Rangeley)
2014 July – Performance/Event – Kallis Beach Club – The biggest and most popular beach club in Sweden
2013 November – Swedish Championships in Poledance – 4th Place
2013 Augusti – Body & Pole Summer Camp (NY) (Workshops with: Allison Wardwell, Rebecca Starr, Tracee Kafer, Dalijah Franklin, Samantha Star, Marlo Fisken, Steven Retchless, Leandro Silva, Kyra Johannesen, Isaac Pena, Michelle Stanek)
2013 June – Performance/Event – HBO Sweden launch party, True Blood theme
2012 July – Performance/Event – Open Air Festival Sweden
2012 March – Xpert Teacher training Level 1
2012 February – Safe Education, Anatomy + Group instructor + Dance Aerobic instructor
2011 November – Swedish Championship in Poledance – 6th place – Beginner category
Hi!
My name is Ida Rosén and I was born in 1986 in Stockholm, Sweden. In my very young years I probably tried everything that had to do with rolling balls; soccer, baseketball, indoor floorball. I even did frisbee, horsebackriding and karate. But nothing stuck.
Late in my teenage years I found Cheerleading. I started out just for fun about once a week and it wasn't until I was 17 and did an exchange student year in Michigan, USA, that I was really getting into it and I loved it! Back home in Sweden I joined an elite team when I was just turning 18 and competed with them for 2 years, in 2006, we even managed to get the Gold medal in the Swedish nationals.
Then I was turning 20 and life got in between, all the girls on the team were a lot younger and I had just started a serious career in media sales and the time for 4-5 trainings a week just wasn't there. I tried to find something else to keep me in shape but nothing was "fun" enough to keep me going. Eventually, it was time to try yoga. I signed up for classes and went somewhat regularly until one day, there was all these metal poles in the yoga studio and I asked why. "Well, I share this space with a lady who does poledancing classes" was my answer and I was intrigued. In Januari 2010 I signed up for my very first pole class and I was HOOKED!
Even though I had no "dance" background apart from the whole "5 and 6 and 7 and 8" from cheerleading with sharp movements and explosive jumps I loved the challenge of combining soft moves and pirouettes with impressive strength challenges. And, due to the fact that my mind sometimes does not quite register danger och risk enough, I would throw myself into all sorts of positions and miraculously make it out alive and I progressed rather quickly. Back then, Poledancing was very new in Sweden and obviously, there was not a lot of instructors to get a hold on. So I was asked after a couple 3-4 months, if I wanted to teach beginner classes and I thought it sounded like a lot of fun so a gladly accepted. I did often help coaching in my previous cheerleading team since I was a bit older and teaching beginner moves and spins didn't seem that risky and it worked out great!
Until… about a year and a half into teaching, my classes had "automatically" turned into higher level ones and I got more and more uncomfortable. I didn't have any proper instructor training and often times I could not answer or help my students the way I wanted to. It was not a great feeling since I was teaching people to hang on for their lives, upside down on a slippery metal pole.
During this time I was also training together with a girl, Sara Lumholdt, from another studio who was having similar feelings regarding her teaching and we both agreed so much on our love to the sport and teaching that we started to discuss all the things that could and should be done so much better! Said and done, after a couple of months and well… some incidents on the way we were on our own!
We quit our day jobs and put our hearts and souls into creating the best studio in Stockholm!
We started out by signing up for a group instructor training through SAFE Education that contained anatomy, movement knowledge, group training skills etc. and a whole new world opened! I started to understand what was going on underneath our skin and what muscles where used in all of these crazy positions on the pole and how to strengthen and stabilise them.
We also took the Teacher training program through Xpert Training to become certified Pole instructors and yet again, I was amazed over all the great tips for technique, teaching and safely take care of your body to make it last and look effortless on the pole.
With this new, exciting, knowledge, we opened our first studio in Stockholm, FLOWStockholm, in 2012. Since then we have opened in Karlstad (2014), Linköping (2015) and Örebro (2016). We have a staff of about 30 wonderful instructors and each course (8 weeks) we have about 500-600 students at our schools.
Our aim has always been to keep standard high and not ever compromise on technique and safety. We have well thought through curriculums and regularly develop and educate our instructors.
I have taken plenty of other trainings and courses and traveled the world to train with the very best and get inspired, to keep myself up to date and never stop learning and developing as an instructor.
Today, I truly live and breath Pole, it is my life and I love it. Teaching is my greatest passion and every day I try to figure out new ways to get each and every student to achieve their goals and exceed their expectation of themselves.
My mission is to help everybody and every body get to know themselves better and accept themselves for where they are, physically and mentally, to figure our where they want to be, and help them achieve this and get there in their own pace. And, to have fun doing it!